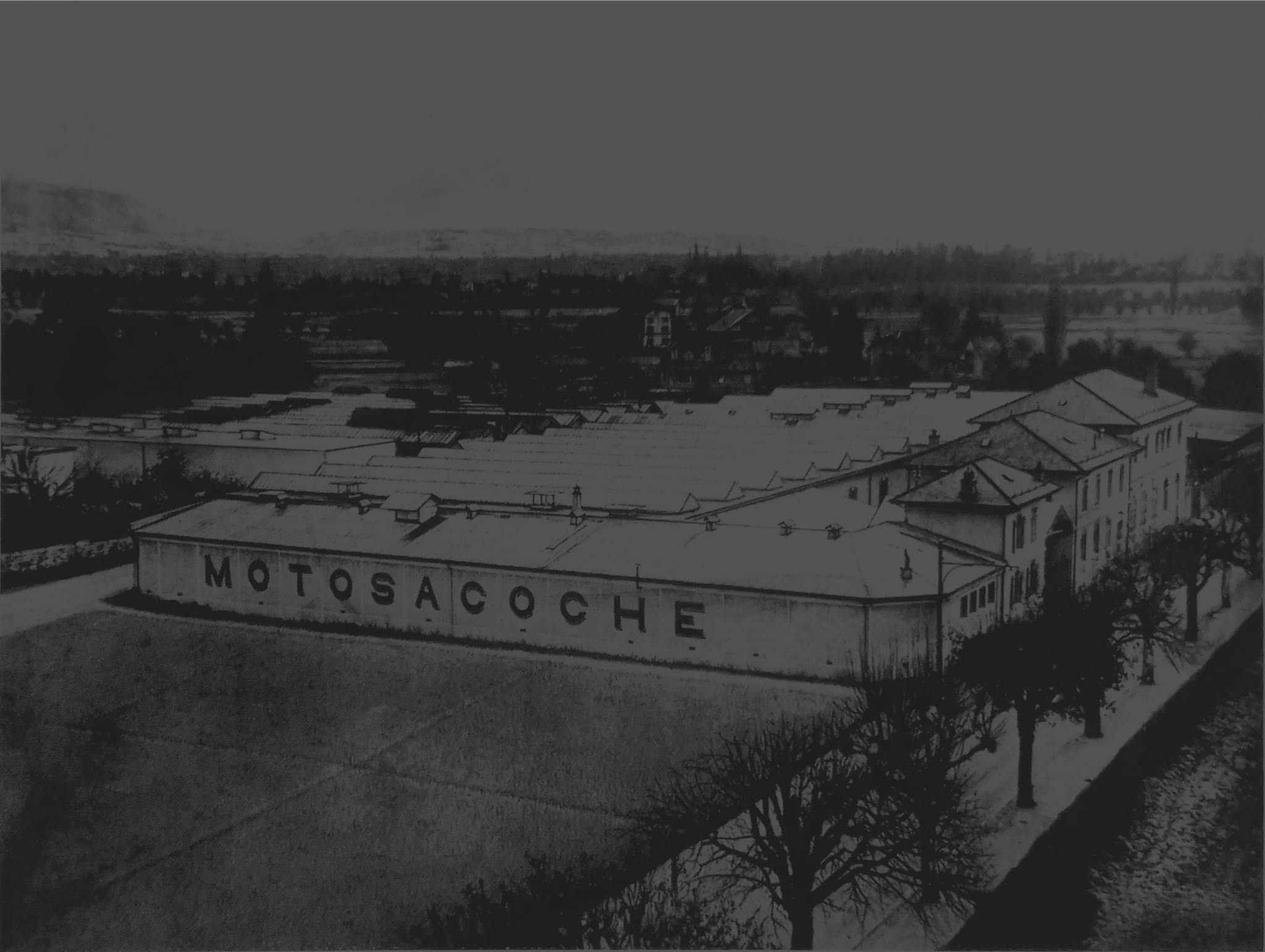 La Performance en Héritage
Between 1899 and 1901, Henri and Armand Dufaux invented an engine in the shape of a bag, "sacoche" in french, that could be installed in the frame of any bicycle. The Motosacoche was born! The invention quickly became an industrial success. After a few years, the two brothers leave the adventure to concentrate on their passion: aviation. The duo developed several aircraft. One of them, piloted by Armand Dufaux, crossed Lake Geneva in August 1910, a record for the time.
During the First World War, Motosacoche equipped the first Swiss military companies with its motorcycles and sidecars. After the war, the factory employed up to 1200 people in Geneva. M.A.G. engines were used by motorcycle manufacturers throughout Europe, including Matchless, Monet & Goyon, New Map, and Royal Enfield.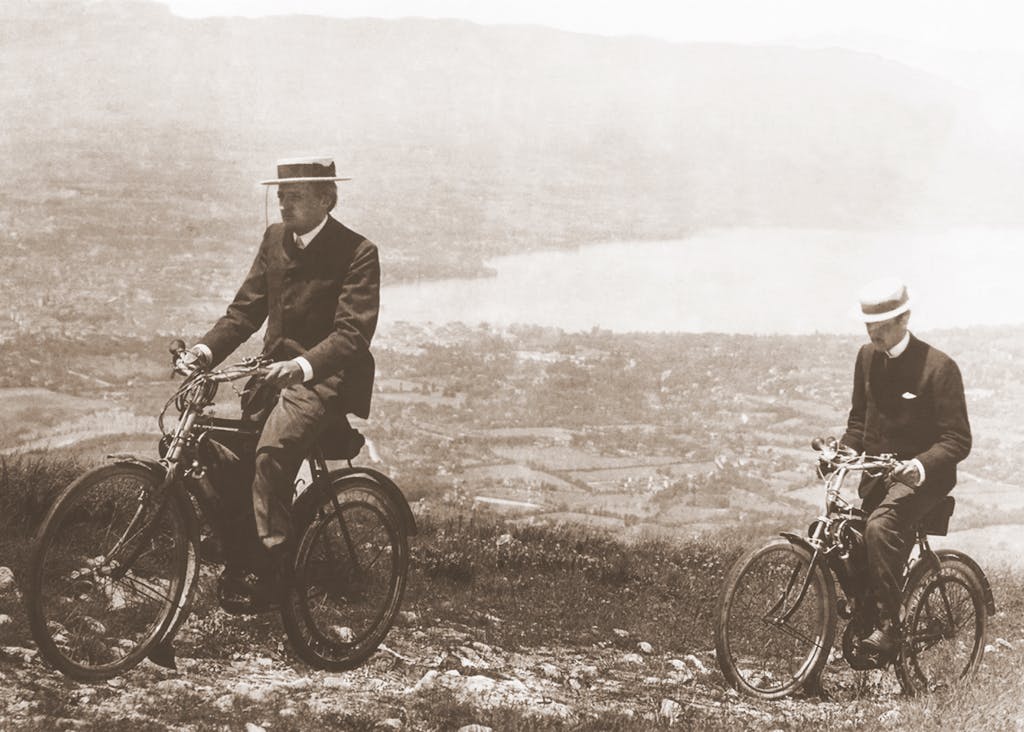 Pioneers
of mechanical
sports.

Motosacoche invented motorcycling and won, in the early 1920s, the first editions of the Bol d'Or and the Six Days Enduro, two competitions that still exist today. Not to mention countless speed records, at the Donzelle, on the Nyon Saint-Cergue, at the Klausen Pass and all over Europe: in Italy, Hungary, Austria, France, Germany and even in Australia!
The years 1927 and 1928 were the most brilliant for the Geneva brand, with a double European motorcycle championship title in Geneva and several world speed records at Montlhéry in France. The pilots Franconi, Rossi, Gex, Zind, Handley and Marchant are the heroes of these first two-wheeler competitions.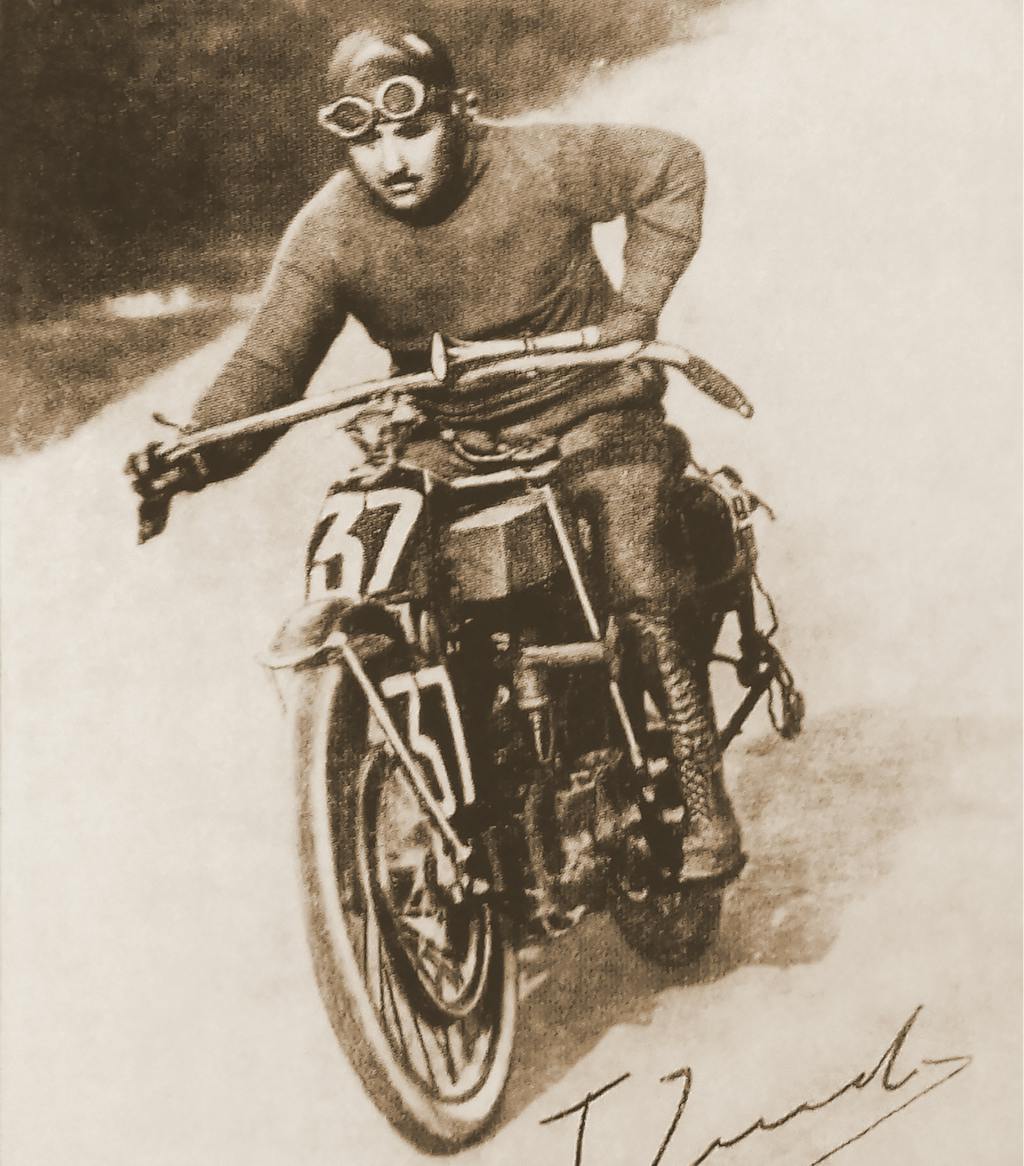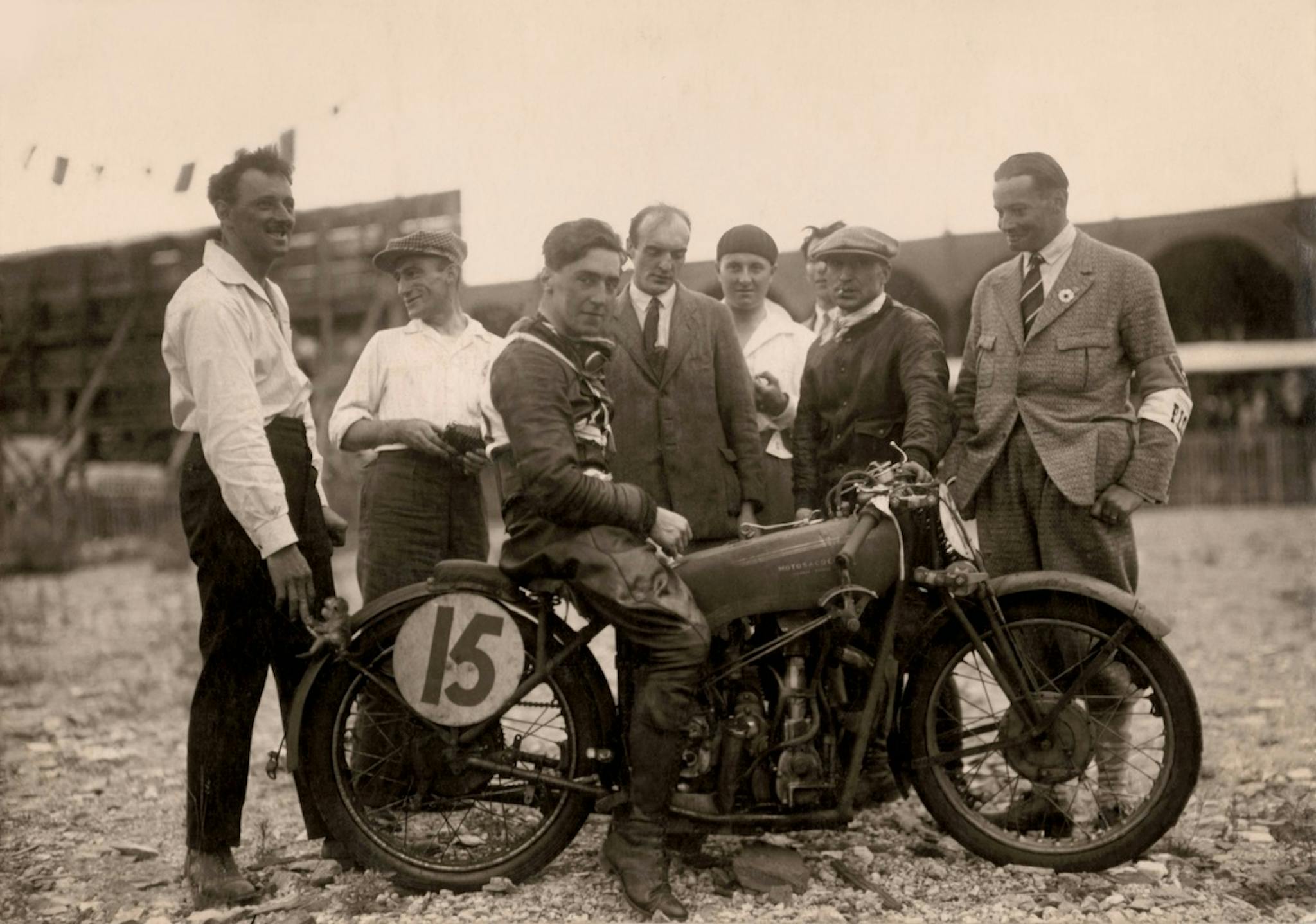 Renaissance
Motosacoche manufactured motorcycles until the mid-1950s, when it refocused on the design of industrial engines, aeronautics and plastics. In 1984, the company was absorbed by the Jean Gallay company in Geneva.
In 2021, Motosacoche S.A. reissues the revolutionary Type-A. The design is inspired by the 1901 model, but the materials and technologies used are clearly avant-garde! If you want to know more about the history of the brand, you can purchase Motosacoche, the legendary Swiss motorcycle, by Sandra Ansanay-Alex.